Stone, Marble and More Spray Cleaner
Product Description
This stone, marble, & granite daily spray cleaner is one of the most popular products in the MB product line. It's a light duty daily cleaner that safely removes fingerprints, food residue and grease from your natural stone AS WELL AS other surfaces!
This one's not only versatile but it's effective AND super easy to use.
Just spray and wipe.
Cleans Quickly And Easily.
The daily spray cleaner is a must for the daily cleaning of stones that have been sealed with a penetrating impregnator sealer.
Great for your granite countertops as well as your marble vanities, delicate onyx, travertine fireplaces, stone floors and limestone accents!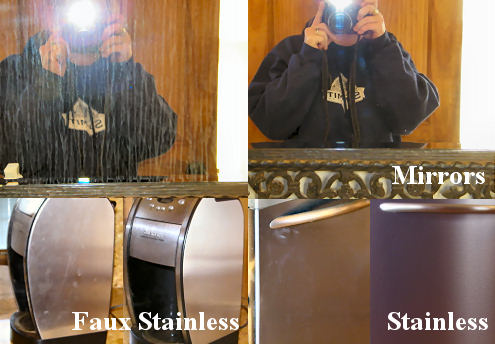 Works GREAT on horizontal and vertical surfaces. Fridge full of fingerprints? Just spray and wipe!
Greasy hood above the stove? Let it sit a little bit longer to break up those grease molecules then wipe.
Whether it's a quick spot clean or your entire countertop, this stone cleaner is highly efficient PLUS it's SAFE for stone!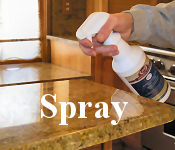 OTHER HOUSEHOLD USES
Bathroom Vanities
Ceramic AND Porcelain Tiles
Chrome Fixtures
Engineered Stones such as Silestone® and Caesarstone®
Fireplaces
Formica
Gilded Fixtures
Glass
Lacquered Furniture
Mirrors
Shower Walls
Solid Surfaces such as Corian®
Stainless Steel (polished and satin finish)
Stone Friendly... Versatile Too!
You can use the cleaner everyday... 3, 4, or EVEN 5 times a day. This light duty cleaner is safe to use on ALL stone counter tops. EVEN your most delicate. Safe, Effective And Easy To Use!