Kitchen Granite Counter Top Wipes
Cleaning Just Got Easier!
Cleaning your Kitchen Granite Counter Top just got easier! Accidental spills are bound to happen... stone wipes give you just what you need
to handle them. These work great on walls, vanities, and fireplaces too!
Just pull out a handy wipe and swipe.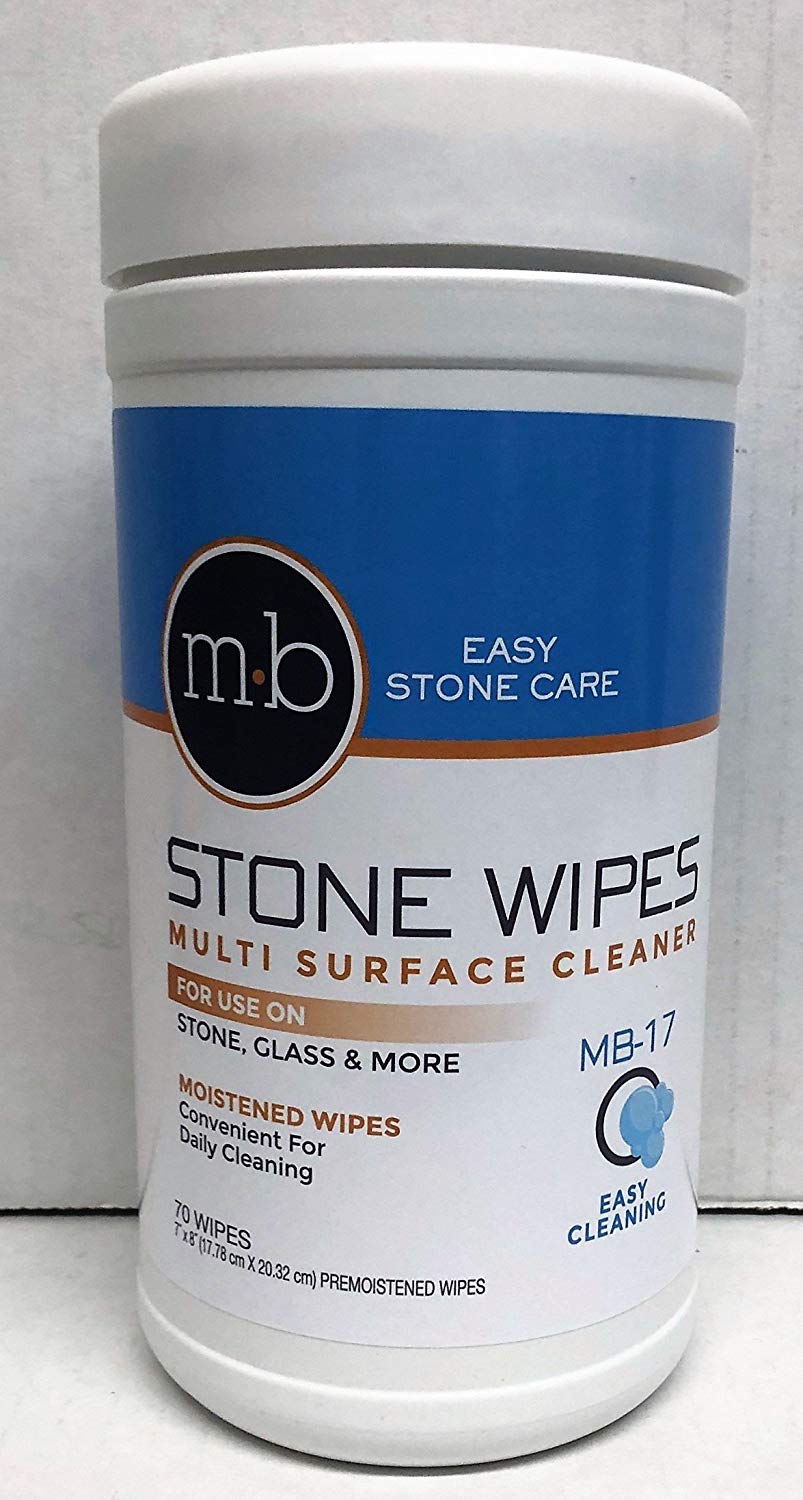 Moistened with a powerful ammonia free formula, this cleaner easily and safely removes fingerprints, food residue, and grease from all Natural Stone surfaces.
These wipes also remove dust, dirt, oil, and smoke and leave behind a dazzling shine!
NO streaking or sticky film
on your kitchen countertops!!!
Stone wipes are the easiest and quickest way to clean ALL your Natural Stone and keep it looking brand new.
Quick & easy to use for spot cleaning AND great for the light daily cleaning of your shower walls.
Buy the Stone Wipes
Mirrors
Glass
Ceramic and Porcelain Tiles
Solid Surfaces such as Corian®
Engineered Stones such as Silestone® and Caesarstone®
Formica
Chrome Fixtures
Stainless Steel (polished and satin finish)
Lacquered Furniture
Gilded Fixtures
Shower Walls
Bathroom Vanities
Fireplaces
Simply wipe the surface clean. Discard after use.
(Keep lid on tightly to keep your towels moist!)
Stone wipes
are the very best product line available to the end user of Stone for quickly, safely and easily wiping up spills.
Buy the Stone Wipes